We need to take a minute to brag on our librarian. We're not lying when we say she's crazy. And crazy in the best sort of librarian way. She's willing to do fun stuff, lots of fun crazy stuff to be sure our kids LOVE reading! She's loud, she's fun, she energetic and she's just plain GOOD at her job!
SO she created this bedtime stories event. The kids get to come to school late in the evening in their jammies and she reads them bedtime stories in the Library. Some of them bring blankets and pillows and their favorite stuffie. Some come with wet hair because they just had a bath. Can we get a hallelujah? KIDDING! She has a snack for them and we all have a blast. And they go home and write in their journals that it was the #bestdayever!! (True story, minus the hashtags)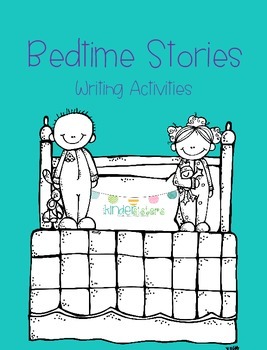 So we wanted to get to share the excitement at school as a follow up and we decided these writing activities would be the perfect way for them to share all about it! We also created one that was not specific to the event so kiddos who didn't come could still share about their favorite bedtime stories. And you can click the picture above check out all that it includes!
Don't you just love reading? What was your favorite bedtime story as a kid?